Remix Dance is a community-based dance school for youths of all ages specializing in recreational & competitive Hip Hop choreography.
What is
Many people see Hip Hop as simply baggy pants, bandanas, cornrows, flashy gear, and loud music. For Remix, it means much more than that. Hip hop is more than just a form of music - it's a form of expression. Through stylish clothing, confident personalities, and positive attitudes, a lifestyle, mind set, and culture is expressed. As a result, Hip Hop dancers develop their own unique identity.
All of our music is clean and 'parent proof'.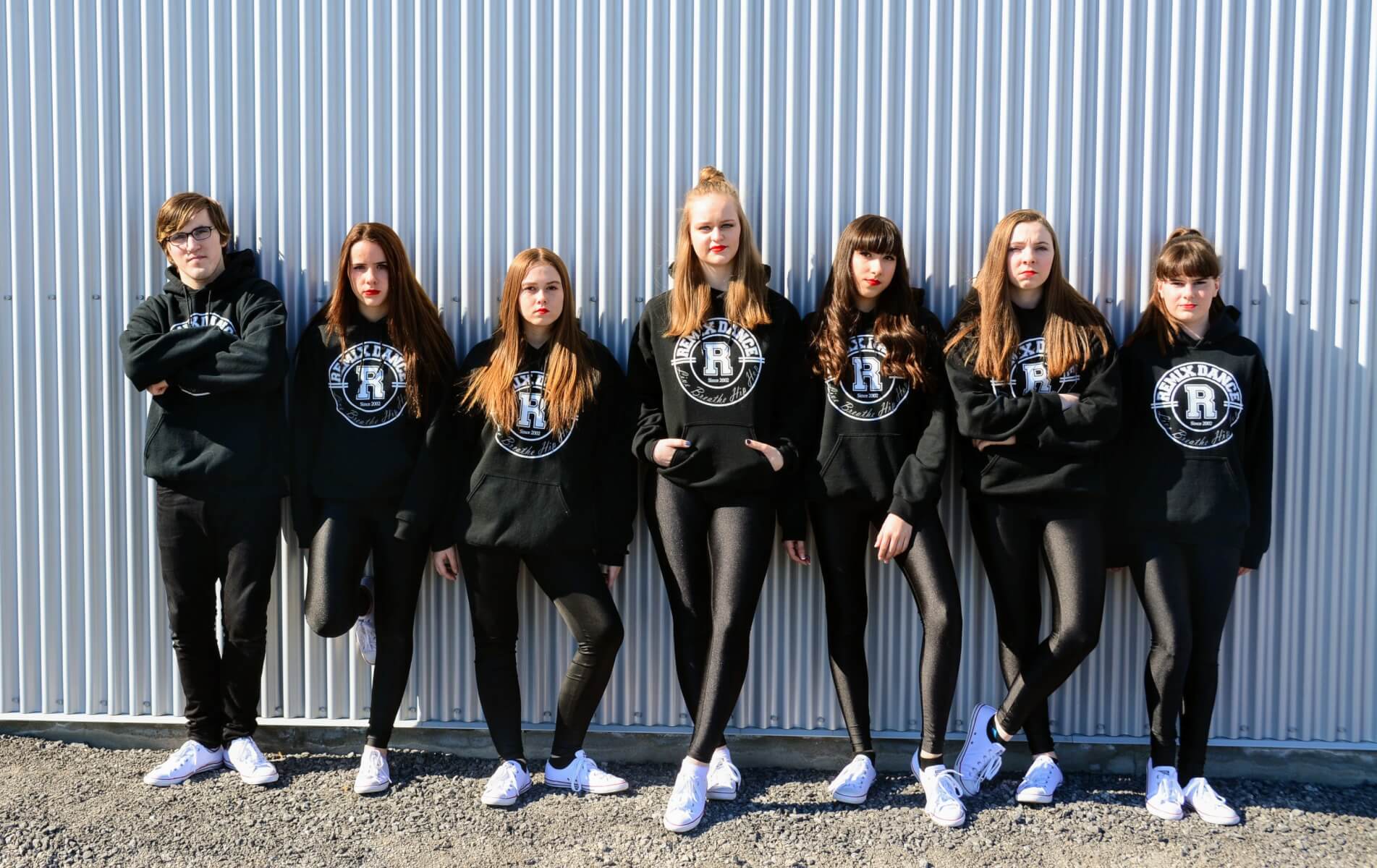 6 Reasons Why You Should Start Dancing
Meet the Owner: Bonnie West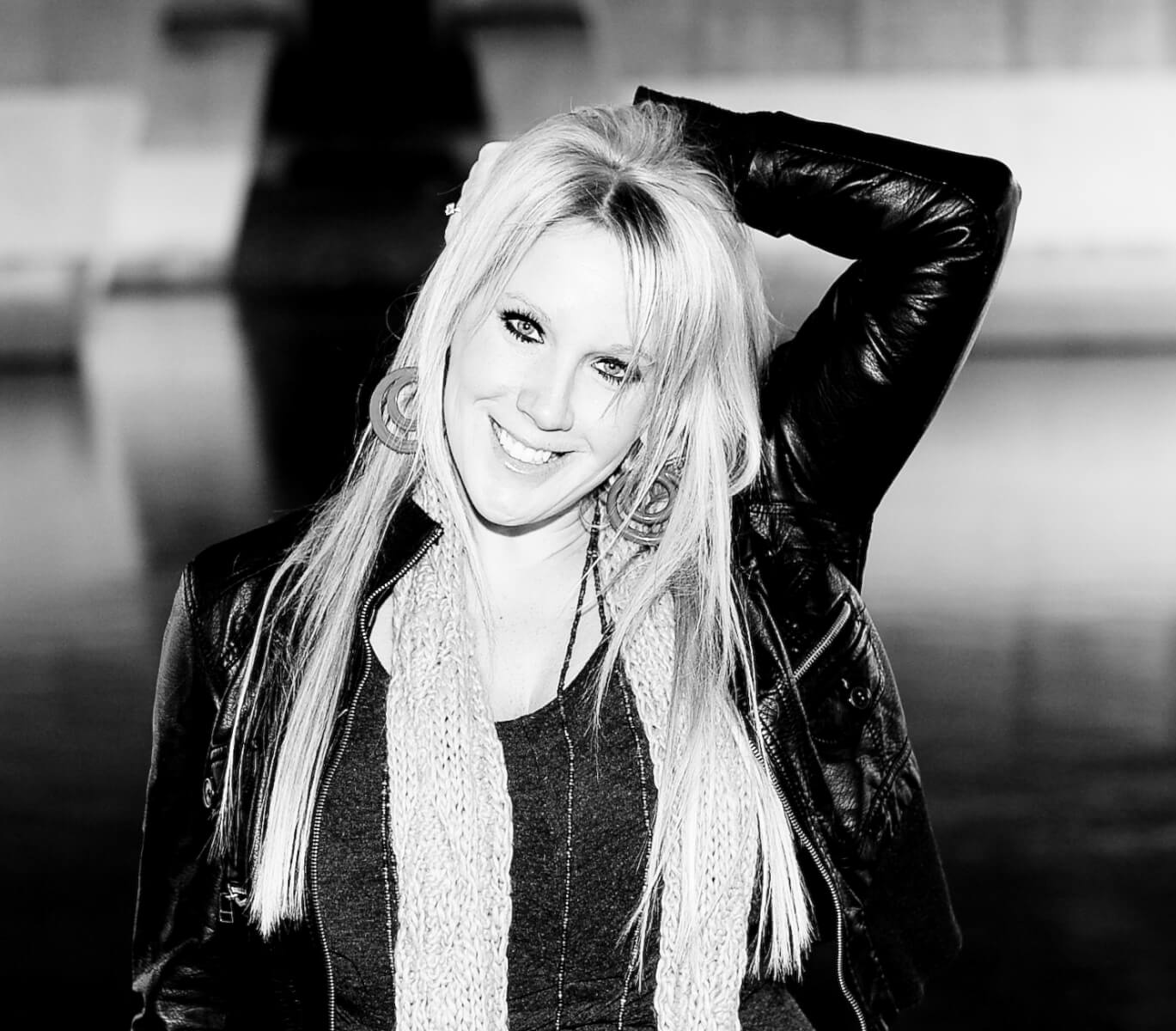 Bonnie West is the founder and owner of Remix Dance Academy. Bonnie is a highly motivated professional with an extensive artistic range in Hip Hop dance instruction, choreography, staging, and management. Combining her vast experience and a real passion for dance, Bonnie provides a unique and highly enjoyable learning experience to her students. Bonnie continues to expand her dance skills & knowledge by taking classes and attending different dance conventions in the Montreal and Ottawa area.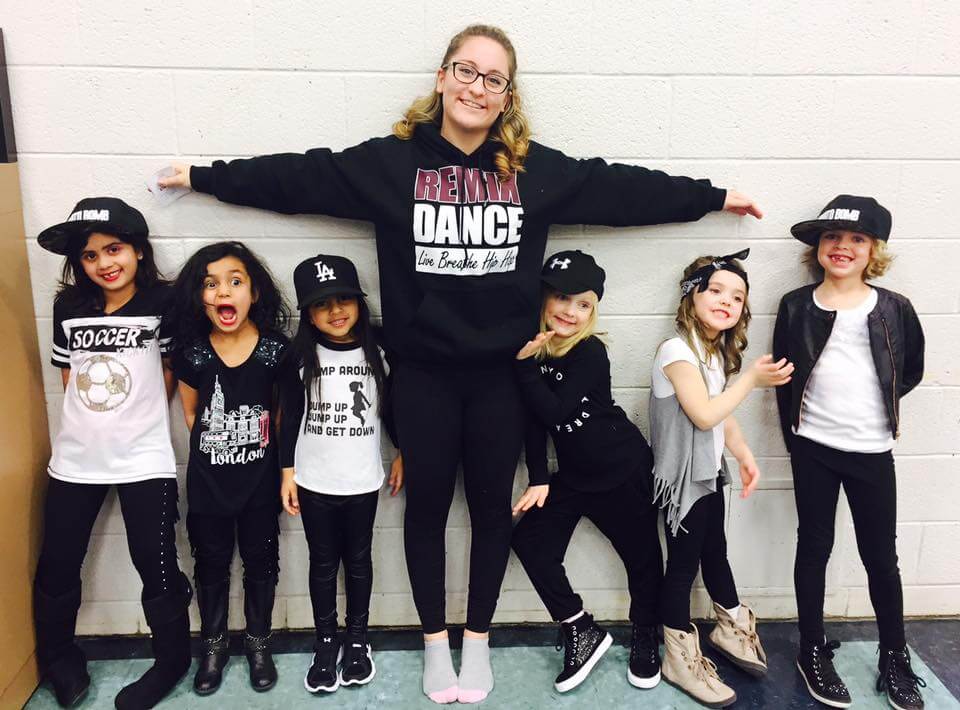 Growth
We offer long-term semesters of a half or full year, which allows our students to actually grow and learn choreographies over time, as opposed to a quick drop-in class. We also offer opportunities for students to audition for competitive teams and become instructors.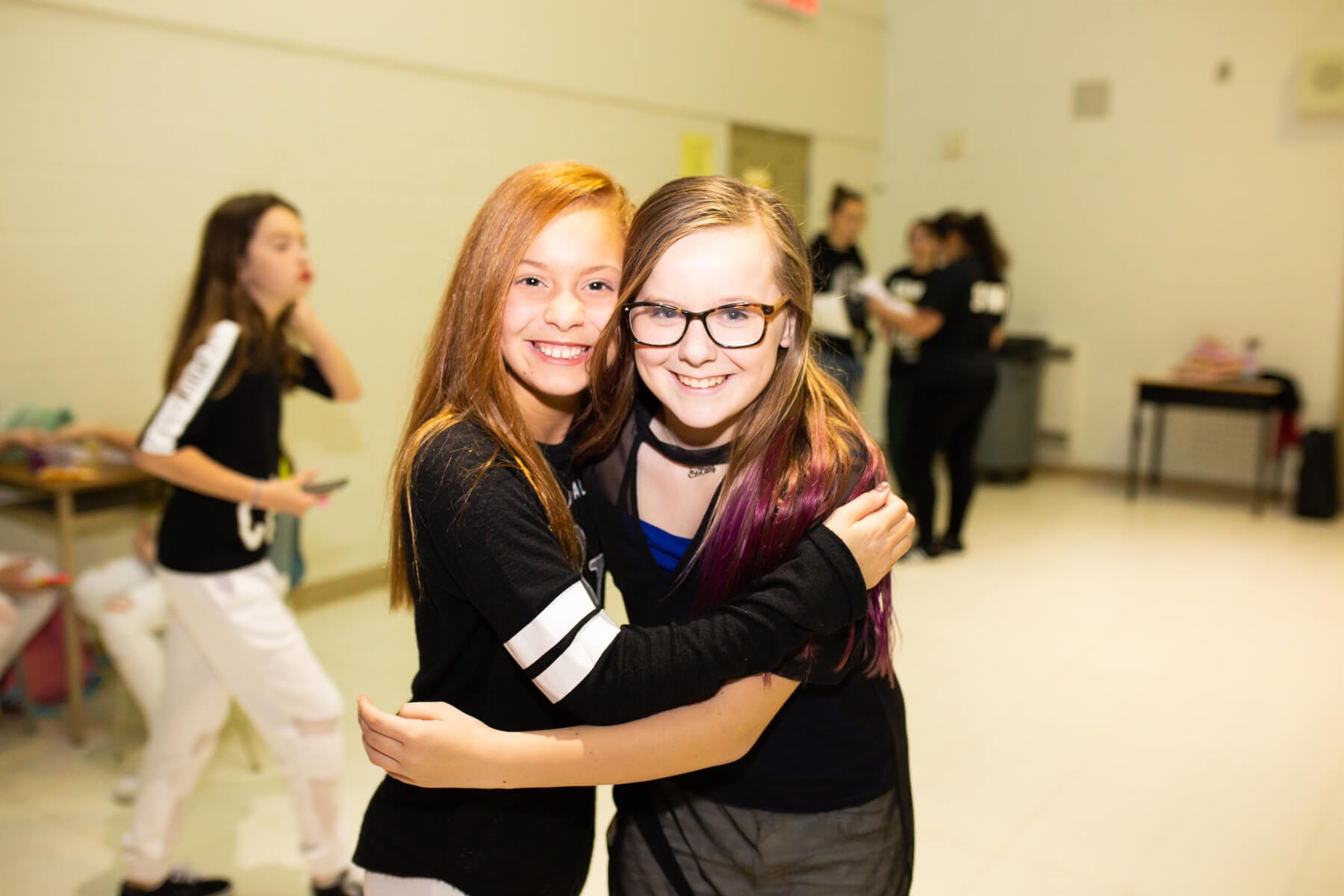 Welcoming space
We have classes specific to all levels of dance. Whether you are just beginning or want to compete at a higher level, we have a class for you and you will be welcomed with friendly and warm faces every week.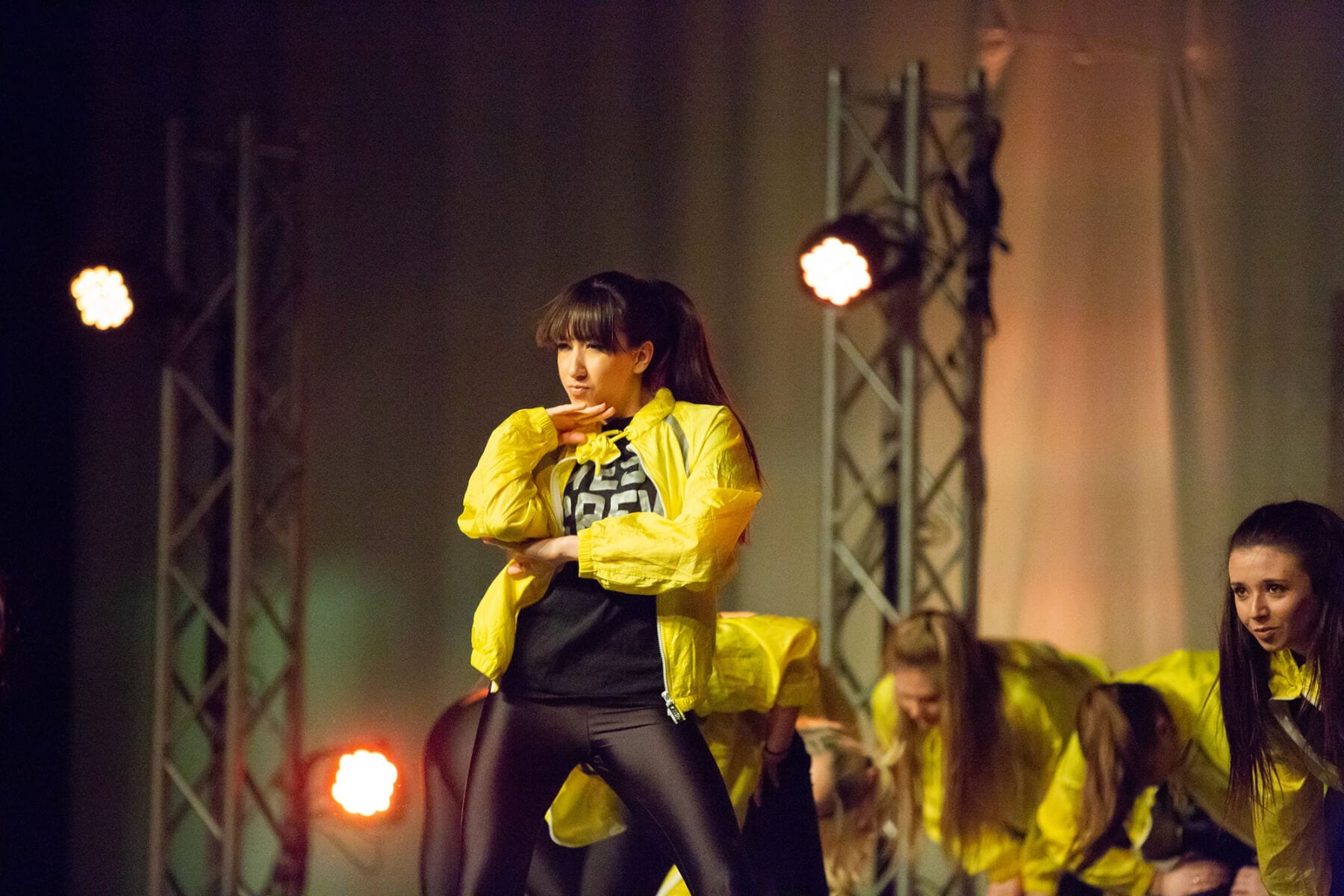 Performances
Our school organizes end-of-year performances for all the classes. This gives everyone the opportunity to have a show to look forward to and a kind of 'goal' to work towards. And if you're in competitive teams, you get to compete.
My daughter is 14 and has been dancing with Remix ever since she was 5!!! This journey has been an amazing one...my daughter developped a strong bond with her teams and teachers. She started as a recreational dancer and soon after she wanted more! She started her competitive classes when she was 9. Remix teachers have the ability to bring your child to a level you would have never thought possible. I would strongly recommend this school of dance to everybody! I consider myself part of this big family! Remix Dance is definitely worth what you pay for. Excellence, quality, results and professionalism!!!

I've been dancing with remix for 4 years and since day one, I've felt like this would be my family. I have bonded with my teammates and my teachers for the past 4 years, most of them returning which makes it a close atmosphere. Remix offers recreational and competitive hip hop dancing for all ages. It's a really fun place to learn dance and to grow as a person and make friendships. I recommend that you signup if you are interested in dancing and are looking for a great atmosphere to dance in and that you want to make long lasting friendships.

I've been with remix for the last five years and it has been one of the best experiences of my life so far. Remix offers professional, challenging, and fun classes for dancers of all levels and ages, including recreational and competitive. This school gives the students the chance to create an amazing bond with not only their team members but the dedicated teachers as well. Dancing with this school you really feel like part of a family thanks to the many dedicated teachers who work extremely hard and to the director for her constant support and words of encouragement. This school is welcoming and judgement free allowing for a fun and welcoming environment where people can share their love for dance.

My Daughter has been dancing with Remix for 6 years she started out just for fun, as she continued she wanted to try out for the competive team ......and she made it....I can't not say enough about the instructors and just the organization of the whole group ......great times a lot of encouragement from the instructors......glad to be part of the Remix team !!!

I've been dancing in Remix Dance for 4 yrs now! I can't describe how much the instructors mean to me, 4 of them have been teaching me and they are amazing :)After I quit my old dance company and joined Remix I've became stronger and better. On my 3rd year I decided to try Competitive... and I made it! It's been two years since I've been dancing Competitive, my teammates and I have gotten so many great opportunities! I hope to grow with Remix for a long time!

We've been with remix since 2013. My daughter has been dancing at a competitive level with Remix since then. Remix is an amazing dance academy and the focus on hip hop is top notch. The teachers are all amazing and have a passion for the art of dance. We love the competitions and our favourite has to be the Hit the Floor comp that we've participated in (and won) for many years. Bonnie is the owner, and she is such an inspiration to all the dancers who've had the opportunity to train with her. She's a dancer herself and she really knows how to "practice what she preaches". If you love hip hop, you have to dance with Remix.